Steps to Start a Worm Farm
This post is linked to Wordless Wednesday at My Little Drumer Boys.
Last week we were lucky enough to be the recipients of  the worm farm from Punky's Kinder. These are the steps we completed to set it up. They are based on a
Fact Sheet from Clean Up Australia .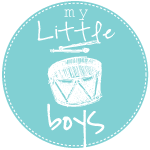 Join me here: